asphalt contractors Albuquerque
Albuquerque Asphalt is a full service asphalt and concrete contractor, located in beautiful Albuquerque, NM. We are a family operation, locally owned and operated since 2013. We pride ourselves in timely, professional workmanship and excellent customer service while educating and keeping our customers fully informed during their job. We believe in keeping our jobsites neat, clean, and environmentally sound. As locals, we are very proud of the region we serve, and strive hard to maintain our good reputation and BBB A+ rating. We know you live here because you love it here. We do too.
Albuquerque Asphalt is a small operation that does not believe in lots of unnecessary overhead. We know that businesses and home owners appreciate a top quality job at a fair price. We will never try and sell you things you do not need for a repair or job, whether it is concrete curbing, driveways, asphalt paving, repairs and maintenance, or any of the many services we can provide at your Albuquerque location.
We pride ourselves on our reputation, and have many happy, return clients to show for it. Our passion is asphalt and concrete service, whether it be paving, striping, wet sealing, repairs, or fixing those nasty winter potholes that develop. We even have a program to provide scheduled maintenance on your surfaces so you don't have to worry about it, thus protecting your investment and giving you more time to enjoy the outside wonder we live in.

Two of the largest financial investments a person makes are their home or business and their vehicles. A great way to add value, provide easy access and egress, and improve the value of your property is to pave your driveways, sidewalks, and ad curbs, guttering, or pavers in concrete or asphalt. customers appreciate a well-maintained drive and walkway, and they increase the value of your property. Your home or business looks better, is worth more, and requires less maintenance and repair expense in the long run. Good asphalt or concrete services provided by a reputable asphalt and concrete company in Albuquerque is simply a smart investment in your property.
asphalt paving services Albuquerque
We Know How Much Value Can Increase In A Property Just From Paving A Driveway Or Sidewalk. We Also Know That Sometimes Concrete Just Is Not A Pretty Means Of Doing Justice To A Lovely Property Located In Our Breathtaking Albuquerque And Pike's Peak Region. To Help Fix That Challenge, Albuquerque Asphalt Does Concrete Staining. This Involves Non-Toxic Pigments Being Mixed Into Materials Or Topical Stains Applied To Your Job, Softening And Blending The New Drive Or Walkway Into The Surrounding Palette Or Those Of The Home Or Building. Concrete Staining Is Durable, Does Not Rub Off On Shoes And Clothes, And Does Not Affect Neighboring Environmental Or Landscaped Areas. Ask When You Get Your Free Quote For A Great New Driveway Or Walk How We Can Help Make It More Aesthetically Pleasing In Your Setting.
If You Want To Take Your Investment One Step Further With A More Natural Or Finished Look, Talk To Us About Concrete Stamping. This Process Involves Concrete Made To Look Like Slate, Brick, Flagstone, Wood, Tile, And A Number Of Other Textures And Patterns. We Can Also Create A Pattern In Your Concrete Through Artful Application Of Trowels, Paddles, And Other Tools. Stamping Can Be Combined With Dying And Staining So Your Concrete "Brick" Or "Stone" Really Does Come Out Looking Like Brick Or Stone, But At A Fraction Of The Cost To Install The Real Thing. Maintenance On Stamped Concrete Is Also Less Expensive As A Rule Than The Real Material, And Is Easier To Keep Clean And Provide Ice And Snow Removal In The Winter.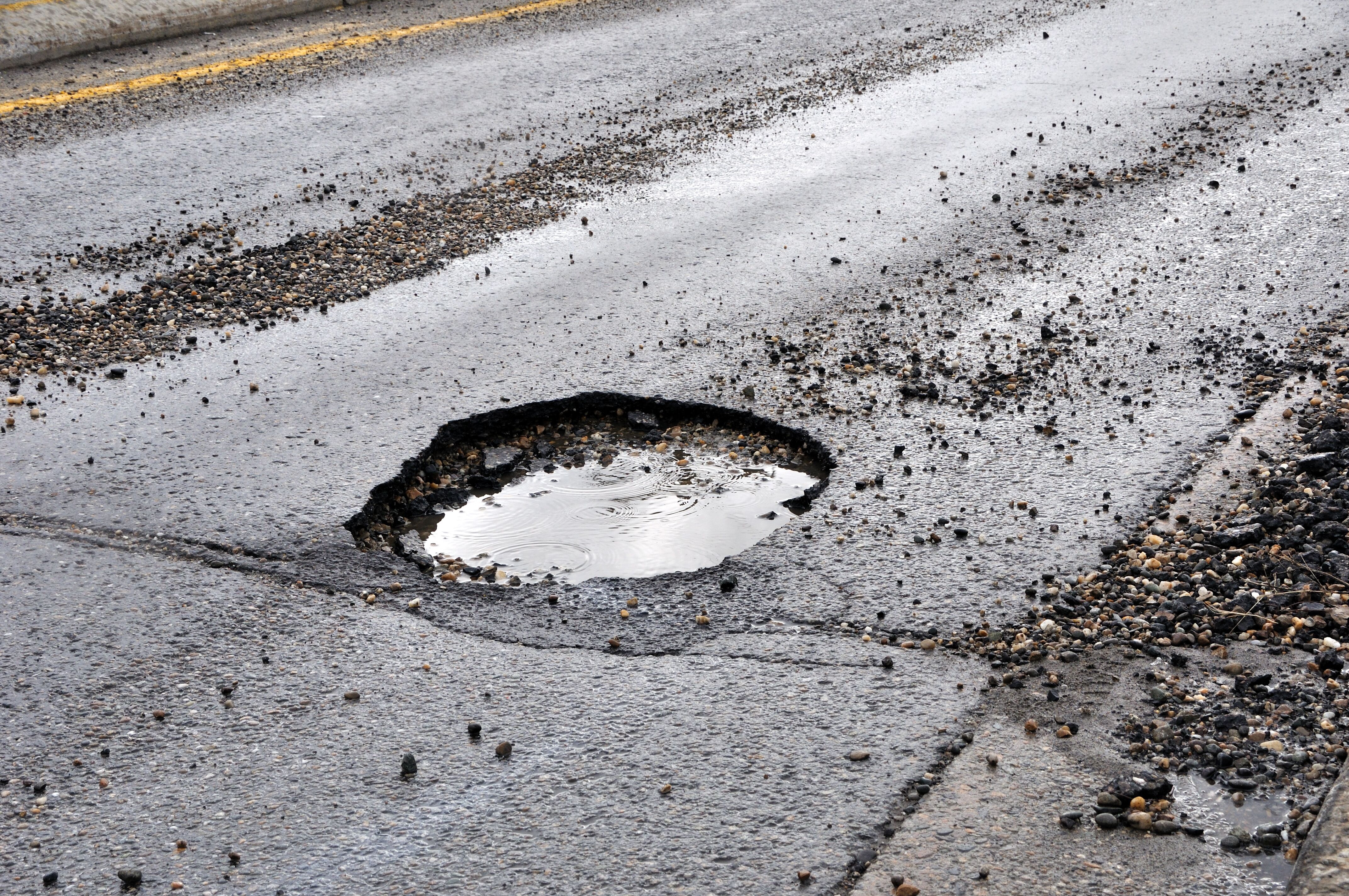 Asphalt Paving, Asphalt Repair, And Concrete In Albuquerque Has Its Own Set Of Challenges With The Temperature And Weather Changes We Enjoy. Since We Are One Of The Leading Asphalt And Concrete Companies In Albuquerque, We Have The Experience O Understand The Sub-Strait And Ground Conditions Under Your Roadbed Or Driveway, And Can Assess Not Only How To Fix The Problem, But How To Do It Right.
It Is Also A Welcome Change For Your Personal Or Fleet Vehicles, Knowing You Will Not Damage Tires Or Chance Knocking Things Out Of Alignment Every Time You Pull In Or Out Of The Driveway. It Makes Winter Easier, Too. Snow Removal Is Just Simply Easier When You Shovel, Blow, Or Plow And You Are Not Contending With Rocks, Frozen Ground, And Plant Litter. It Is Also Safer For Foot Traffic Into Your Business When You Can Clear Completely, Making Your Walk In Traffic Happy To Enter.
Summer Temperatures Can Be A Real Issue For Areas Paved With Asphalt In Albuquerque. If It Is Not Mixed, Laid And Finished Correctly, And Wet Sealed At The Right Temperatures And Allowed To Cure, Asphalt Tends To Break Down A Lot Faster And Come Apart In Summer Heat And UV Exposure. Albuquerque Asphalt Knows That And Looks For Things Like Runoff, Slope, And Direct Sun To Assess The Correct Mix And Procedure To Assure You Have A Safe, Lasting Job. We Will Also Suggest A Maintenance Protocol To Maintain Your Asphalt, As Well As A Maintenance Program We Can Do For You To Keep It In Top Shape.
If You Are A Local Like We Are, You Know That Potholes And Cracks Happen On Albuquerque Roadways. Winter Weather And Dry Summer Conditions Are Simply Hard On The Roadbeds, With Everything From Washouts To Cracks, Holes, And More. Albuquerque Asphalt Is The Leading Asphalt Contractor In Albuquerque, And We Know How To Fix The Potholes You Curse Right The First Time.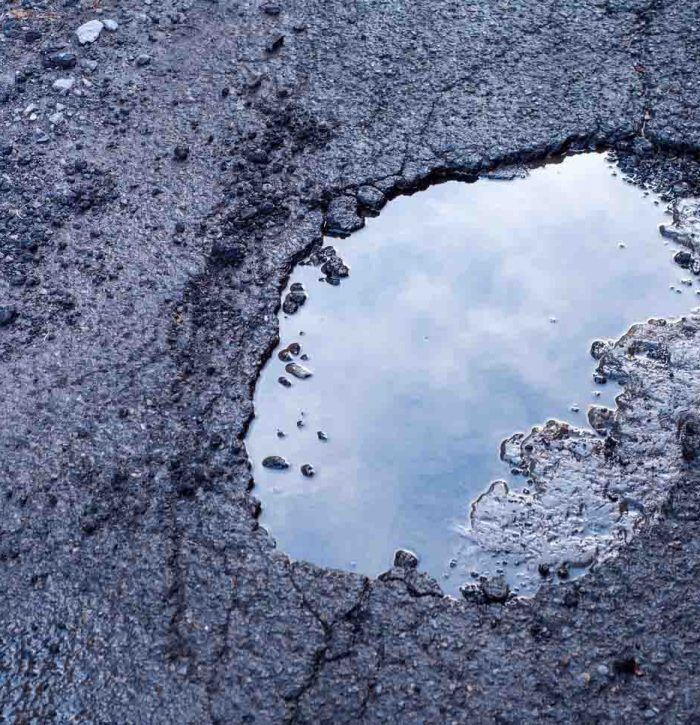 New Mexico asphalt services
That Same Care Applies When We Do Asphalt Repair For Locations In And Around Albuquerque. It Is Especially Challenging Due To Winter Weather And Runoff. We Don't Want Our Trout Streams And Sparkling Clear Water Affected Any More Than You Do, Which Is Why We Take All Necessary Precautions To Set Mud Fence, Barriers, And Whatever Else Is Necessary When We Do A Repair Job. We Believe A Clean Jobsite Is Part Of A Well Done Job. We Want Our Kids And Grandkids To Be Able To Fish Here, Too.
When We Provide Asphalt Paving Services To Our Albuquerque, NM Customers, We Provide That Same Level Of Attentiveness To The Job As When We Repair. We Know How Frustrating Breaks And Holes In Your Road Can Be, Let Alone Expensive For Repairs To Your Car. We Will Only Suggest What Is Smart And Sensible For Your Location, With Sensitivity To Cost, Timing, And A Solid Investment For Your Property. Trust Our Experienced And Knowledgeable Staff To Assess And Know What You Need Done, How It Needs Done, And How To Professionally Handle The Necessary Permits, Environmental And Ecological Assessments, Grading And Ground Prep, And Other Issues That Create The Best Possible Preparation And Outcome For Your Job.
It is smart to extend the life of your investment in asphalt or concrete installations. That is why repair, maintenance, and wet sealing your asphalt or concrete regularly is important. Chemicals, the sun's UV rays, use, ground settling, all affect asphalt and concrete. With the extremes in our weather, it is important that cracks and holes be repaired as soon as possible so a small fix does not become a big problem. We suggest you check your drives, walks, curbs and gutters frequently, especially in the spring. Since wet sealing needs to be done in warm, dry weather, summer is an ideal time to let our professionals take care of this task and save you the work and mess.
Albuquerque Asphalt can provide a maintenance program for your investment, whether home or business. We suggest new wet seal in Albuquerque every two years to keep your asphalt in top condition, saving breakdown due to heat and chemicals. Wet weather also affects both concrete and asphalt, so sealing helps keep it looking its best, in top condition, before there is a problem. There is no upfront cost on the maintenance program, and it can provide peace of mind and one less thing you have to worry about doing on a weekend you would rather be out biking, hiking, or kayaking in our beautiful region.
Every business beyond a certain size needs, and many of all sizes here in New Mexico prefer to provide, correctly installed and marked disability access parking locations. Are you aware that parking space needs to meet certain federal guidelines according to the American Disabilities Act? And that it needs to be paved and ramped, as well as correctly striped? Here at Albuquerque Asphalt we know the regulations and how to meet and exceed the needs of your clients. We can survey your sight, making recommendations with the least environmental impact, and correctly install a disability parking location. Our striping service knows what signage and exactly the striping, locations, symbols and sizes you need for marking those sites.
asphalt repair Albuquerque
Community is key to a good business relationship, at least we think so here at Albuquerque Asphalt. We believe in supporting our local schools, churches, civic organizations, clubs, and events. We also know, as a small local business, that your budget might be capped or have limits. We understand and respect that, and will try our best to work with your individual situation while still providing excellent service and final product. If your organization is in need of asphalt paving services in Albuquerque, pavers, or concrete work, just call us. Our quotes are always free, and we will do whatever we can to make the job a reality.
Albuquerque Asphalt, your full service asphalt and concrete contractor in Albuquerque. Call us for a free quote, and learn why so many home owners and businesses use our professional services. You will be glad you did.